Our staff is happy to assist you with whatever you need. And we especially welcome feedback on games and materials and suggestions for new ones!
We do receive a great number of emails, so if you are emailing about a technical problem or something else that needs fast attention, please take care to select the correct category and read all the information before writing us. Also be sure to provide ALL the information we request for your particular query for maximum efficiency! Thanks for your cooperation.
Flash games aren't working? - Unfortunately Adobe Flash has decided to stop supporting Flash at the end of this year. This is a huge loss to games, and educational games - and free games! So many free educational games are created with Flash. It is a great tool and right now there is no equivalent - it is an invaluable program and tool and we suggest you contact Adobe and tell them they need to create some kind of a convertor for all the many many flash games out there if they are no longer going to support flash! Or better yet - keep supporting flash.
We are in the process of attempting to convert the games this year. In the meantime, please look up "how to Enable Flash on (your browser name goes here" if your browser isn't allowing flash games to play at the start. Usually there is a setting that will allow you still play! Or see below:
Quick version for chrome:
1)Enter chrome://settings/content into the address bar and press enter.
2)Scroll to the Flash tab
Towards the bottom of the Content Settings menu, under JavaScript, you will locate the Flash tab. Select it.
3) Turn off "Block sites from running Flash."
Once you turn off the "Block sites from Running Flash" button, it will change the setting to "Ask first." After you do this, when you come to our site/games, you'll be asked if you want to activate it, and you can select "allow" so our games can work!
Report Inappropriate Advertisement -click for details: PLEASE READ CAREFULLY before emailing us!!
Ad-free Website subscription - click for details.
Report Inappropriate Name on High Scores - click for details - please read!!

Support - Having trouble with the games? First try to see if your problem is one of the more common ones here.

Suggestions - Have an idea for a game? See an error? Let us know!
Business - business related inquiries.
Have you seen an advertisement that you find inappropriate for Sheppard Software? Please help us keep Sheppard Software a safe place by reporting it to us!
We do not select our ads, they are selected for us through a service we use and we do not see them until they appear on our pages. The ads should be, and usually are related to the content of the page (other geography sites, games, animals, etc). Unfortunately, sometimes an ad we would not approve of will appear. Whenever we notice a questionable ad, we immediately give notice to our ad service to block that ad.
If you see an ad that is not child-friendly, please let us know! We do need some details in order to block it - the URL (web address) of the site. Usually it is displayed with the ad - just copy the address and send it to us, along with details of the ad. If the web address is not showing up on the ad, please click on the ad and copy the web address and include that in your email.
You MUST send us the url (web address)
of the ad in order to block the ad.
Otherwise we don't have the information we need to let
our ad service know which ad to block.
We'd also like to know which page you saw the ad, or even better - make a screen capture and send it to us:
PC :
Hit the PrintScreen button that is on your keyboard (top right of the keyboard)
Open an image editing program such as Paint
(Click on Start ---> Programs ---> Accessories ---> Paint)
In the Edit menu choose Edit-->Paste.
In the file menu choose File-->Save As and name it starting with the word ad(without the speech marks).
Click "Save"
Email here:
In the email, click on "Attach", navigate to the file you just saved and double click on it.
Send the file to us, the web address of the ad, and any other comments or details you'd like to provide us..
Mac :
Apple (Command) Key +Shift+3
Captures entire screen to a file on the desktop as 'picture #'
Open your mail client and send the image to us with any additional comments you may have and of course the very important info we need to block the ad: the web address of the ad.
Also - we have just introduced a reasonably-priced subscription service to use our website ad-free. Please take a look and see if it will meet your needs!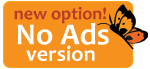 Bad language/Inappropriate names in the High Scores.
To teachers and parents: We have been working on filters for the high scores to avoid this problem, though unfortunately kids are tricky and slip in unexpected inappropriate names even as we are putting filters in place! As of now, we remove names as soon as we notice them, or people point them out to us. We have also started limiting the high score names to only initials.
Something else that might help overall also, is if teachers also instructed kids to put in specific names so "you can check on on their scores" (even if you don't need to monitor their scores, just to keep them using legit names). For instance, suggesting they use their initials, or their first name and last initial... etc.. and this way the problem is taken care of completely (at least in classrooms, but it does seem that is where the majority of the traffic comes from), rather than something that has to be constantly fixed. We hope that makes sense and you will try to incorporate these ideas at your school!